News
Vietnam Predicts Firm Contest for government ­to­ government Rice Sales in…
---
08 March,2020
(VLR) More than 30 years after the first batch of rice was exported, Vietnamese rice has been available on 150 markets around the world. However, it is worth mentioning that Vietnamese rice brand has not yet recognized for world consumers. Therefore, Vietnam needs to have a methodical strategy, prioritizing quality to increase value instead of focusing on output with lower price as today.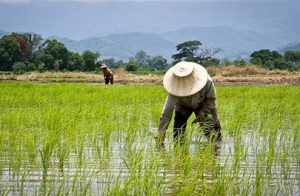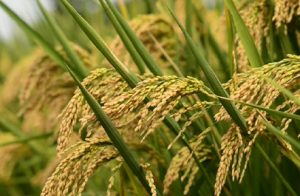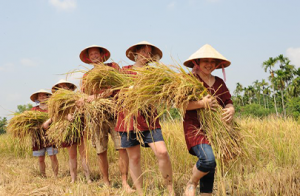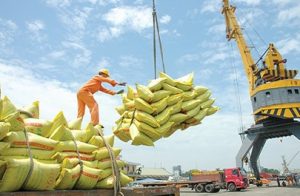 Lost at home ground
According to preliminary statistics of the General Department of Customs, in the first 11 months of 2019, Vietnam's rice exports reached 5.87 million tons, earning 2.58 billion USD and increased up to 4.1% in volume over the same period last year. Despite always being on the top of rice exporting countries, Vietnamese rice has not yet made a mark for the world consumers. It seems that the world only refers to Thailand and Cambodian rice while many countries main import is from Vietnam. This shows that Vietnam's rice export mainly chasing production and quantity without realizing the importance of branding, which made Vietnamese rice unable to position its brand on the world market.
Even in the domestic market, Vietnamese rice is also losing its position when people also prefer Thailan   d, Cambodian and Taiwanese rice because they are cleaner, fragrant, less pesticides and fertilizers.
The name of Vietnamese rice is still unknown to the world because Vietnam does not have a "national rice brand". Therefore, Vietnam's export rice price is still flat at a low level, even though there are lots of well-known names such as ST25. As evidence, Vietnam's ST25 rice price is the highest value brand rice, also exported at a price of only 750 – 800 USD/ton, while Thai rice with the same quality up to 1,100 – 1,200 USD/ton. Branding is not to sell more rice, but to sell at a higher price, bringing more value to the country, businesses and rice farmers.
Branding needs to start within the domestic market first. We cannot lose on our home ground while the quality requirements we can fully meet. Vietnamese rice need to be produced with high quality for local people through clean, organic production methods and applying high technology to production, because not only rice exports are an important step for the development of the rice industry, but it also produced for domestic consumption.
Developing the rice industry
No. 706/QD-TTg approving the Project on Vietnam Rice Brand Development to 2020 with a plan to 2030. Accordingly, by 2030, Vietnam will build stable, efficient and sustainable export rice production regions, making Vietnamese rice a world leading brand in terms of quality and food safety; strive to achieve 50% of export rice branded Vietnamese rice, of which 30% of total export rice volume is fragrant and specialty rice.
Moreover, Vietnamese rice brand's image and value will be improved through synchronous operation to promote and introduce to businesses and consumers in both domestic and international markets…; Develop and implement a joint cooperation plan between trade promotion agencies and enterprises to promote and introduce the image and quality of Vietnamese rice on the world market, encouraging and supporting enterprises to use Vietnamese rice brand.
---